Commercial Property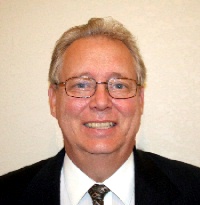 Since 1991, Texas Coastal Commercial Property for expert commercial property sales, financing and property management for business, banks, churches, restaurants, office space and multi-unit residential apartments.
Ron Laws has 30-years commercial property experience listing, leasing and selling commercial property in Palacios, Matagorda County and Texas Gulf coast including Bay City and Palacios. We have established relationships with both developer's and regulatory agencies to ensure the commercial process is streamlined from beginning to end.
For assistance, please call Ron Laws (979) 240-4413.
View Commercial Property for Sale: Bay City | Palacios
Commercial Property Services in Bay City, Blessing, Markham, Palacios, and Van Vleck.
(1) Multi-Unit Apartments or Condominiums; Use the Commercial Property Search selecting "multi-family" to view apartments and condominium complexes for sale. When prompted, you can Register to save custom commercial property searches and receive automatic email alerts when new multi-family units become available.
(2) Commercial Property; Complete the Property Finder and we will find all commercial properties that match your criteria whether a restaurant, automotive, bank or Church. If you are selling your commercial property, request a Market Analysis and we will determine the right price for your property.
(3) Schedule an Appointment; Commercial properties and multi-family apartments are complex and involve multiple parties. Whether your interest is Buying, Selling, Financing, Refinancing, Zoning or Regulations, it might be best to discuss in person, call (979) 240-4413 to speak with me directly.
For personal service, visit our office between 8am-5pm M-F, 10am-2pm Saturday at 215 5th Street Palacios, Texas 77465.
Matagorda County Commercial Property for Sale.