Blessing Homes for Sale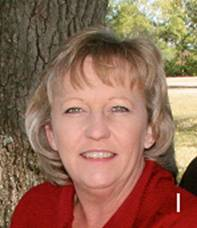 Since 1991, Texas Coastal Properties for expert Realtors, dedicated customer service and real time listings of Blessing Homes for Sale.
View listings below of Blessing homes for sale ordered by newest listing date, if you see a home on this website, then it's available today. Register to build custom home searches with automatic email alerts for new home listings in Blessing.
If you're new to Blessing, contact us to schedule a Buyer's Interview. We'll review the buying process, market conditions and financing.
"I have 30-years experience buying and selling homes in Blessing." Tammy Hill (979) 240-3420.
Texas Coastal Properties Buyer Services
No charge as Seller pays Realtors fees.
Represent your best interest.
Negotiate with the Seller's agent.
Provide real-time MLS Home Search.
Provide mortgage rates and Provider.
Provide school and community information.
Assist with relocation.
Provide Map Search of property listings.
Email alerts for new property listings.
Service short sales, foreclosures, REO.
Expert on complex financial transactions.
Commercial property expert.
New construction.
We work through closing & funding.
Click the following link to view nearby Markham Homes for Sale. Our Realtors average 25-years local real estate experience, Top 3% Realtors in Matagorda County and 5-Star rated by Google Reviews, please see our Testimonials.
Our Realtors at Texas Coastal Properties in Blessing total 70-years combined real estate experience, when you hire ONE, you get the experience and knowledge of ALL. Real Estate, or your home, could be the biggest transaction of your life, so having a great relationship with our clients is the #1 goal. We care, listen and only move forward when everyone involved is comfortable.
As life long residents of Blessing, we know the neighborhood, schools and commutes to translate into the best location for your family. We provide excellent customer service and get it right the first time.
Texas Coastal Properties for local Realtor experts and real time listings of Blessing homes for sale in Blessing, Texas.